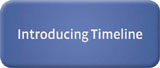 As Facebook continues to roll out new features and functionality, it's important to be aware of what these changes are and how they may affect your use.  While many people have been buzzing about the Facebook Timeline, it is scheduled to roll out over the next several weeks. For those who can't wait, this article walks you through the 8 steps to activate the Facebook Timeline right now.
So, what is Timeline?  Facebook is making sharing even easier by automatically sharing what you're doing on Facebook-connected apps. Instead of having to "Like" something to share it, you'll just need to click "Add to Timeline" on any website or app, and that app will have permission to share your activity with your Facebook friends.
For example, you may be listening to a great tune on Pandora; by simply clicking a button, you can let everyone in your network know which artist and song. Facebook calls this auto-sharing "Gestures."
Caution: if you allow Facebook to access these apps automatically, you may be surprised when unwanted information is exposed.
As Pete Cashmore (Mashable) summed it up:
So right now I can see that someone I know professionally read "Scarlett Johansson Nude Photos" and a male colleague, who will remain anonymous, recently read the following:
"Conan O'Brien Stares At Nicole Scherzinger's Cleavage"
"Heather Morris On Breast Implants"
"Perrey Reeves Shows Off Bikini Body (PHOTO)"
Yikes, probably not the type of articles that some would care to willingly share.
There appear to be some useful strategies to the personal Timeline. As you reconnect with lost friends, you can quickly fill in the missing pieces chronologically. While it's not a complete biography, it does add some slick interaction.
Timeline may be a positive addition for brands. In fact, the brand benefits of Timeline could be huge, and will let companies tell a more engaging and authentic story.
As always, it'll be interesting to see how this plays out in the coming weeks. I imagine there'll be some initial resistance before widespread acceptance.  Any thoughts?