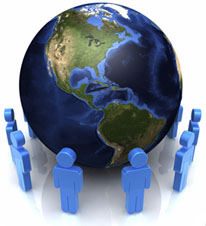 When people talk about increasing website traffic, they're really talking about several different things – this includes increasing pageviews, increasing hits, increasing sessions, increasing unique visitors, and increasing the time they spent on the website. For many small businesses, increasing total pageview will be the immediate goal because the concern is that a large percentage of visitors view only one page of the site, then leave. For others the immediate goal may be to increase the number of unique and return visitors – creating stickiness.  Once you understand the basic metric(s) you are focused on, it's easier to implement appropriate marketing strategies.
Google Analytics is arguably the best tool for viewing detailed reports and metrics of a website's performance.  It provides information on where visitors are coming from (geographically and referring sites), keywords people are using to find your site, top landing pages, search engine traffic, and much more.  Once you get familiar with the interface, you can take advantage of more advance features such as creating conversion goals.  This helps you to more accurately monetize the traffic on your site.
So how do you increase your organic search results?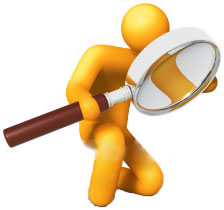 The most effective websites are those that are updated frequently with timely and relevant information. Ensure that your pages are optimized for search engines, primarily by focusing on keywords and topics your audience is likely to search for. Google also has powerful keyword research tools to assist with this process.  Focusing on the quality of information will help you to increase your organic search resultsand drive targeted traffic
Here are 10 quick tips to help improve your website traffic:
Encourage satisfied customers to post positive reviews on third party sites (ie Google Places)

Know your audience and speak to them

Continue to add informative and timely content – be creative

Consider offering promotional incentives

Experiment with targeted keyword advertising

Make sure site your site is optimized, properly indexed and available in search engines

Create a clean layout which reflects your unique business culture

Maintain an intuitive navigation

Integrate social media and/or thought provoking articles

Be timely/responsive to inquiries
While this list is far from complete, it's intended to spark some new ideas and get the creative juices flowing.  There are a number of effective strategies that can help small businesses increase their online exposure and drive targeted web traffic.  If you have specific questions or comments, we'd love to hear from you…