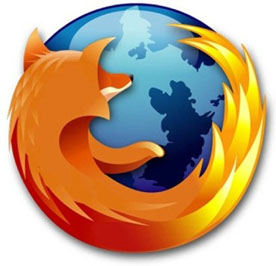 At it's peak in 2003, Microsoft's Internet Explorer claimed 95% of the browser market.  According to a recent report from BBC News, that figure is now around 60%.
Latest statistics, from measurement firm NetApplications, show that IE has 59.9% of the market, with Firefox gaining on it, with 24.5%.

While third-place Google Chrome's 6.7% share of the market looks tiny by comparison it is rising sharply, up from just 1.7% this time last year.

A new version of IE is imminent.

Microsoft has gradually been losing market share, largely due to concerns over security, experts said.
Apple's Safari browser is also growing due to increased sales of Macs, plus the iPhone, and iPad.  As an avid Firefox user, I am happy to see an increased usage of Mozilla.  Firefox has a great variety of add-ons to customize your browsing experience.  Although I must admit, from a development standpoint, it would be nice to have some commonalities and standards.
.