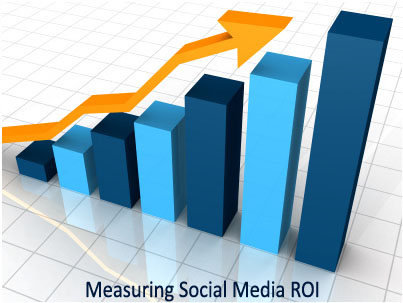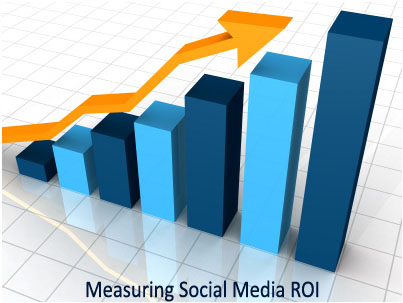 For many small businesses, measuring the return on investment (ROI) for social media is a mystery.  While some of these businesses actively engage in blogging, tweeting, and perhaps even Facebook, they have no idea on how to gauge the effectiveness of their efforts.  The remaining businesses that have not entered the social media frenzy are hesitant to get started because they too are looking for an accurate method of determining the ROI or impact of their social campaigns.
Since this has been a burning question for many small businesses, I'd like to share my thoughts.  For starters, let's take a quick look at measuring ROI for a traditional marketing vehicle – direct mail.  The first step is to determine the goal of the campaign.  Are you trying to create awareness, generate leads, close sales, or drive traffic to your website?  Once you have decided on your goal, establish an attainable benchmark and track responses against that baseline.  For example, let's say you are anticipating a 2% response to your campaign.  It's good practice to direct your recipients to respond to a unique URL or web address.  Since this page is not part of your standard web traffic, you can easily determine the number of people that initially reply to your mail piece.  Furthermore, if you have an offer, you can have them submit some basic information to access a whitepaper or other incentive.  This will further screen your qualified leads and allow you to monetize the results of your campaign.  From this point, you should have some metrics that determine your conversion rate – from interested prospect into valued customer.  The most accurate ROI calculation takes into account a customer's lifetime value, or the amount of sales generated by that customer over time.
So if measuring the results of traditional marketing is so tangible, why is social media different?  The answer, it's not.  Many of the same principles of conventional marketing analysis holds true for social media campaigns.  For example, let's say you want to start a company blog.  Unlike the options for traditional marketing, your goal should be to share, educate, and create awareness.  In other words, you post information that is timely and of interest to your customers and prospects.  You do this in a non-invasive manner to attract potential customers.  You can create awareness and drive traffic to your blog with an e-newsletter and direct mail, but additionally you want people to seek you out and subscribe to your content on their own.
This brings us back to measuring the effectiveness of your blog (or Facebook page or Twitter account).  There are many tools available such as Google Analytics which can generate a number of meaningful reports.  You definitely want to monitor the traffic of your blog over time.  This will help determine trends and most appealing topics.  Again, without a clear benchmark, you won't be able to accurately determine your ROI.  Set realistic goals… perhaps set out to obtain 2 new subscribers to your blog in the first month, 5 in the second month, 10 in the third, etc.  I won't get into how to attract new subscribers in this article – but rather stay focused on the success-rate of the initiatives.
Using a combination of website traffic statistics, new subscriptions, and specific page views, can help you determine where to focus your energy – and the effectiveness of your social media campaign.  Unlike a single direct mail campaign social media is an ongoing campaign.  It takes time, knowledge, and patience to get it right.  Over time, you can build long-term relationships and interact with customers and prospects in a friendly manageable format.  With the proper tools in place, you can accurately determine the ROI of your social media efforts.
Don't be discouraged.  We can help.
.