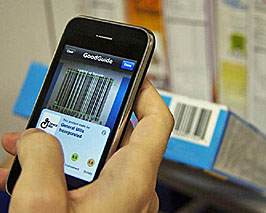 As the number of consumers using smartphones and tablets continue to rise, businesses are incorporating new marketing strategies to reach these potential customers.  In fact, a growing number of people no longer use the traditional desktop computer or laptop outside of the workplace.
What does this mean for a small business?
This shift in mobile technology doesn't mean that consumers are no longer buying online.  Quite the contrary – online spending is expected to rise for the fourth straight holiday season. "Online shoppers in the United States will spend $54.47 billion this holiday season, up 16.8% from $46.63 billion last year", according to a new projection from eMarketer.
This tells us that more and more people are shopping online using their smartphones and tablets. Here are some additional statistics regarding smartphones:
Smartphone and tablet users are very active on the Web.  This presents a powerful opportunity for businesses to engage with these mobile users through relevant and highly targeted advertisements. So just how are businesses marketing to mobile users? There are a number of tactics which can be customized and integrated into a business' marketing strategy.
These are just a handful of mobile marketing opportunities to consider.  There is no one-size-fits-all solution.  Each business will need to test and evaluate a number of these mobile initiatives to determine what works best for them.  waveSpawn is always happy to discuss marketing strategies and help small businesses communicate better.  Please contact us for more information.