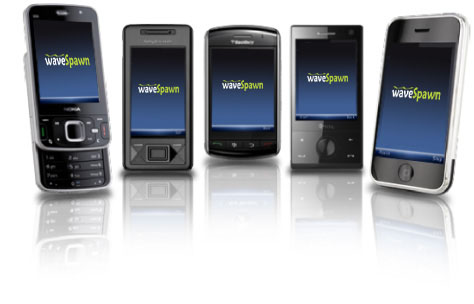 As an iPhone user, it's exciting to be involved in the fastest growing market segment in the world – mobile application development.  There are endless opportunities for companies to leverage the reach of smart phones and mobile applications. Custom mobile development can help creatively market your business and distinguish your products/services from competitors.  As the number of smart phone users continues to rise, mobile apps can help you reach new audiences, encourage loyalty, and accelerate growth in an innovative format.
As companies assess mobile application development options, there are a few factors to keep in mind. The first step is to do adequate research and find a reputable design and development firm. It's often convenient to work with a local vendor to be involved throughout the process and create a more efficient timeline.  From concept collaboration through testing, you'll typically find the communication and revision process much more streamlined.  Additionally, establishing a trusted rapport will ensure future enhancements and releases can be completed as necessary.
Furthermore, is this really something you want to outsource overseas? I've personally heard of several bad experiences from failed attempts at outsourced mobile development.  Examples include unstable apps, missed deadlines, wrong image resolutions and format, slow and broken communication channels, failure to deliver source code, as well as additional billing.  In many cases, additional expenses combined with the cost of time and personnel involved can ultimately far outweigh a bargain price.  If you're looking for shortcuts or to save money – there may be other business areas to do so.
While today's web development mantra is "release early, release often," mobile application development is a bit different.  Companies are realizing they can't launch something quickly with the intention of fixing it later. It's extremely important to thoroughly test and release new versions only after bugs and issues have been resolved.  All app stores, including iTunes, feature user reviews. These reviews are powerful marketing tools and can directly influence the success of the app.  An early release of a buggy app is very likely to receive negative reviews.  This in turn, can impact the number of downloads and users.
Releasing your app isn't the end of the process, it's just a start. To maintain downloads and keep usage levels up, you need to update often, adding new functionality, UI tweaks or data. If you just let your app sit statically on iTunes or on users' handsets, it will quickly get overtaken by the competition.
An app is a dynamic utility and should constantly develop and change based on user feedback and new developments in your marketplace. Apps can quickly be forgotten, so you need to make sure that you're constantly giving your users a reason to revisit and re-use your service.
For example, if you're releasing a shopping app, you need to make sure that you're adding the latest functionality as soon as it's available and stable. If all of your competitors enable bar-code or QR scanning, you'd do well to add this functionality or be left behind.
waveSpawn is proud to offer full mobile application development services throughout Western New York and the greater Washington DC area.  Feel free to contact us if you have any questions or would like to discuss ideas.